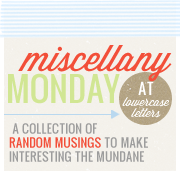 So yes, I have a long post comin' your way today, cause it's Monday. :D Which happens to include pics. Huzzah!
Which was awesome. Here's some stuff from it.
Me, trying to get some last minute editing done! I like this pic. It's funny and cute. And my hair looks awesome. :P In case you were wondering, yes I cut it. Again. I can't help it! I love it short!
Lunch on Saturday, I have the grey hat on. Oh, how I miss you guys!
Some of us goofing of as Pirates vs. Ninjas. XD I was a Pirate!
Samii, StoryGirl and me! *Sorry SG! I forgot your name! Eyi!
Yup. And you have to buy it. It's just too amazing. Here's a vid on what it's all about.


This book has changed my life, and I'm only in the third chapter. Here's a tid bit for ya.
It's easy for American Christians to forget how jesus said his followers would actually live, what thier new lifestyle would actually look like. They would, he said, leave behind security, money, convenience, even family for him. They would abandon everything for the sake of the gospel. They would take up their crosses daily....
But who do you know that lives like that? Do you?
Last night Mom, Dad, Janessa and I had some powerful discussion on what we (as a family) believe as Baptists. It was challenging, encouraging, and heartening to be fed the truth. Time after time, we pulled out our copies of God's Word and checked what we believe to what we know the Bible says. How amazing is it to know that God has an answer to everything? Whether or not he decides to make it known to us...
Here's a bit that was especially powerful for me.
God knew what he was doing from the very beginning. He decided from the outset to shape the lives of those who love him along the same lines as the life of his Son. The Son stands first in the line of humanity he restored. We see the original and intended shape of our lives there in him. After God made that decision of what his children should be like, he followed it up by calling people by name. After he called them by name, he set them on a solid basis with himself. And then, after getting them established, he stayed with them to the end, gloriously completing what he had begun.

Romans 8:28-30
I don't know how to keep going on miscellaneous things today. Today is just too thoughtful to fill with random musings. Last night's talk left too big an imprint on me to be spouting off about Sharpies and shopping sprees....and after that video..I don't know if I want to. God has a bigger calling on our lives than the best deals at the grocery store. Are we responding to it? And I leave you with this. A video that did more than change my life...it's changed my future.